2015 had it all for FoodFu: releases, launches, pitches, interviews and more. With all those events the year was an emotional roller coaster for us.
Here are our 5 favorite moments from our wild ride through 2015:
5. Summer of Apps & Google Pitch:
A month after we released FoodFu we pitched at the Google headquarters in San Francisco at the Summer of Apps event with 9 other finalists. Guess what? We'd never pitched before so had to learn a lot in a short period of time. Luckily we watched a lot of Shark Tank. We had three minutes to show a video and sell our vision of FoodFu to the jurors. The jurors included Zagat founders Tim & Nina Zagat, Nick Nappi from Season Six of FOX's "MasterChef," Stephen Favrot from Vivino and representatives from Google and Intel. We'll never forget that we were announced as a runner up only to be immediately told it was a mistake! You are probably wondering who won? Munchery, a food delivery service that was started in 2010 that has over $30 million in funding.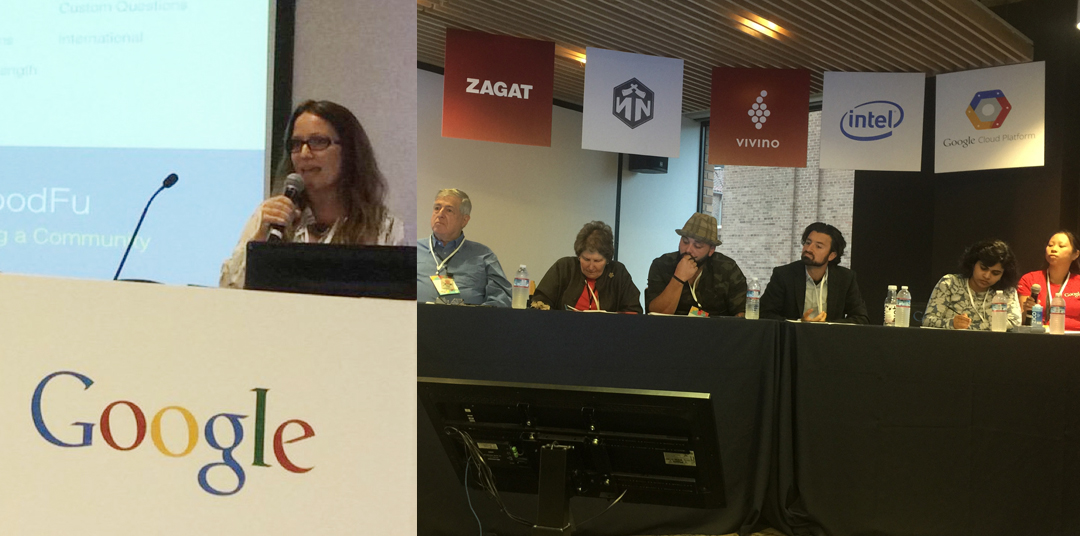 4. BVC Early Stage Finalist:
FoodFu was selected as one of ten Early Stage Companies to pitch at EDCO's PubTalk for an opportunity to pitch at the Bend Venture Conference and win $15k from Bend Broadband. You would think after pitching at Google this presentation would be easy. No. This time we didn't have video or a slide presentation, we had 2 minutes alone on stage to convince the audience to vote for FoodFu. We told the FoodFu story to an audience of investors, business people and local press who were spread out over three rooms at this sold out event. Spoiler alert here, we didn't win, SnoPlanks did. They make hand-made Bamboo snowboards. Do you know what the best part of the evening was? A woman came up to us and said her and her family love playing FoodFu. We felt like we still won.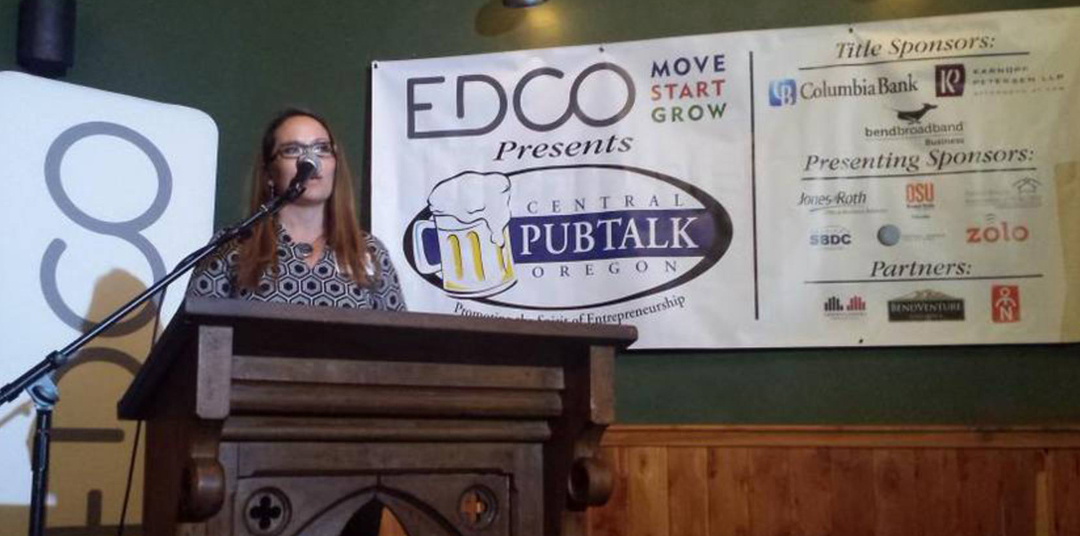 3. Night Light Show with Shanan Kelley Interview:
Bend, Oregon has it's own live variety, talk show. It's always sold out, it's always hysterical and we got to be part of their July show. After a crazy skit mixing Lord of the Rings with cannabis law education, Shanan interviewed us about FoodFu and why we're creating mobile apps (in case you don't already know the answer, we want to bring people together in real life using technology.). As part of our segment we gave away some FoodFu swag (kitchen towels & aprons) to audience members. In order to win audience members had to share with us the strangest thing they've ever eaten (a live goldfish!!!!) and do their best impression of Julia Childs. It was an unforgettable evening!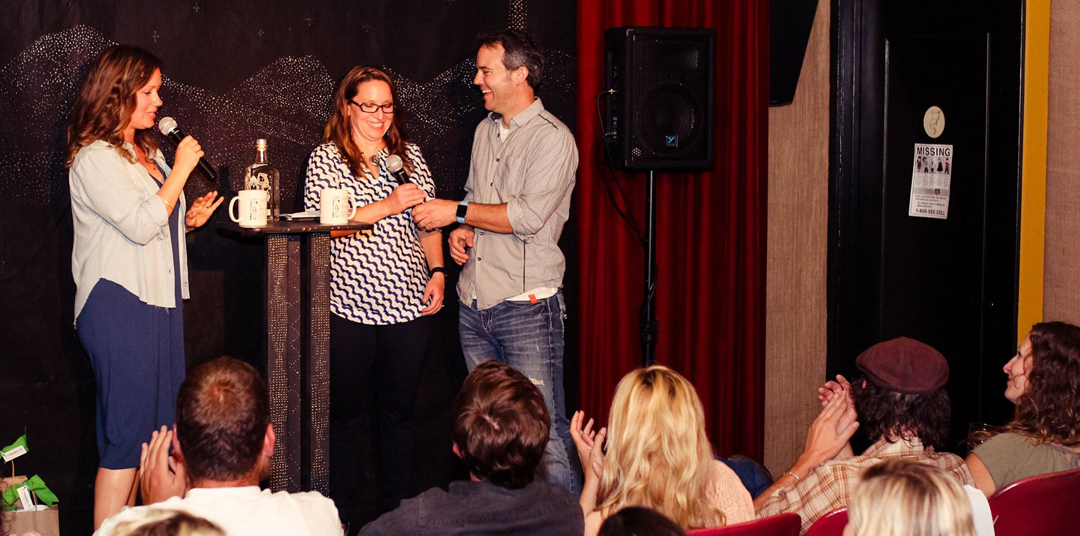 Photo courtesy of Else Kerkmann.
2. CBS5 MyWindow Interview:
We were interviewed by Mackenzie Wilson from MyWindow, a Central Oregon lifestyle show broadcasting on ABC KOHD and CBS KBNZ. The interview took place in our home kitchen and we played FoodFu during the interview! As MacKenzie asked us questions about the origins of FoodFu and how it was built, a FoodFu Halloween cupcake decorating battle was taking place. Our friends Sweet Pea and Kim competed against each other and made spooky, funny and sweet cupcakes. We felt like we were on a real cooking show, complete with worrying if our tongues were stained blue from frosting or OMG do we have red icing smudged on our lips! You don't really think about what you look like when you eat in real life. Judging was difficult because all the cupcakes were different and creative but Mackenzie and I still picked a winner! I'm not going to spoil this one for you, to find out who won watch the video.
myWindow Hosts a CookOff with the FoodFu App.
1 – FoodFu Launch:
Of course our favorite moment of the year was launching the FoodFu cooking competition app. The night of our launch we had a FoodFu battle between two local chefs, Anna Witham from the Root Cellar and Amy Wright from Sunny Yoga Kitchen. They competed to see who could make the best watermelon dish. We invited the public to watch the FoodFu battle and guess what? The local news station showed up to capture the launch and the battle. It still feels a little surreal today but indeed Lauren Martinez from NBC affiliate KTVZ was there and our clip was aired on the evening news. We felt so fortunate that our community embraced FoodFu!
As you can see from our 5 favorite moments, FoodFu had a great year! And we're just getting started! We're already working on more features for the FoodFu cooking competition app and a whole new app for cocktail competitions.
Grab your cutting board and a cocktail shaker, let's have some fun in the kitchen!