Lots of expensive, fancy simple syrups are on the market these days but I've got a secret for you: simple syrup is seriously easy to make. It's basically water and sugar with whatever ingredients you want to add for flavor (herbs, spices, fruit).
If you can boil water you've got the skills to make your own simple syrup.
Why am I trying to get you all excited about making simple syrup? It is a really versatile ingredient to have on hand. Here are just a few things you can do with it:
Uses for simple syrup:
Give as a Gift
Mix it in a Cocktail
Sweeten your Coffee
Mix it in a Mocktail
Make a Sorbet
Perk up Fruit Salad
Moisten Layer Cakes
Use it when you play FoodFu (it would be a great featured ingredient!)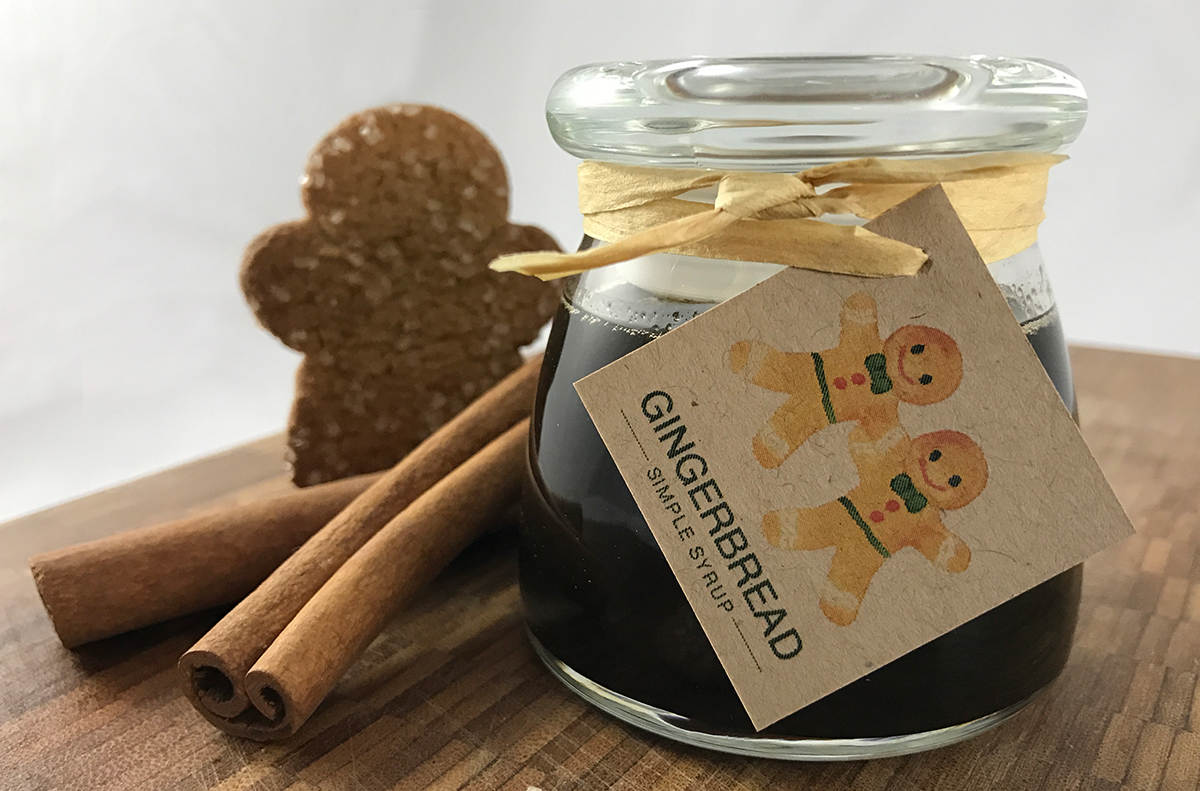 Gingerbread Simple Syrup
INGREDIENTS
1 cup sugar
1 cup water
1 stick cinnamon
2 tbsp black strap molasses
1 tbsp grated ginger
¼ tsp ground nutmeg
1 tsp whole peppercorn
½ tsp whole cloves
½ tsp cardamom pods
½ tsp whole allspice
DIRECTIONS
Combine all ingredients in a saucepan simmer for 30 minutes, stirring occasionally. Let cool and then strain in through a fine sieve. Can keep for one month refrigerated.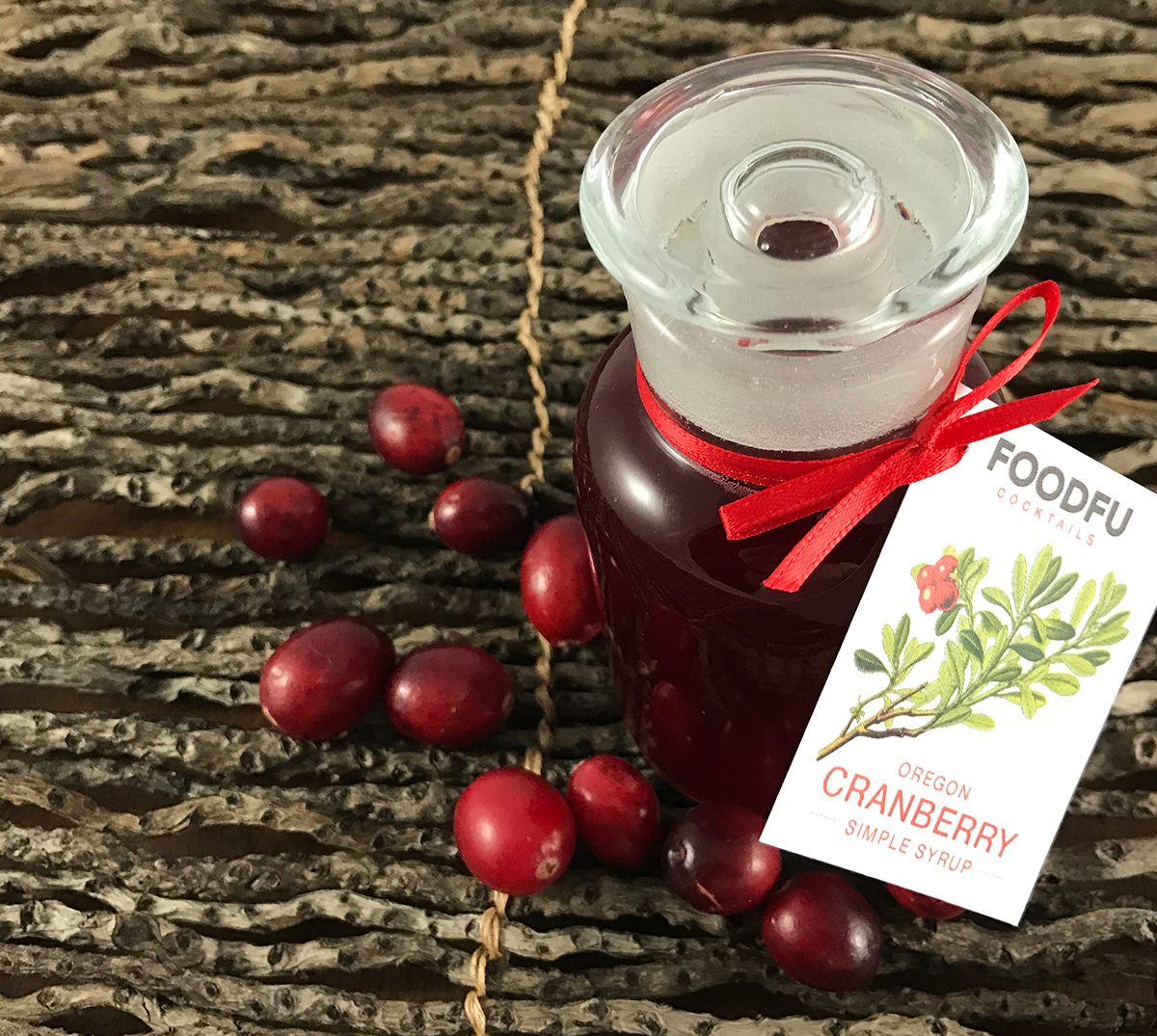 Cranberry Simple Syrup
INGREDIENTS
1 cup sugar
1 cup water
2 3/4 cups fresh cranberries
DIRECTIONS
Blend cranberries and water in a blender or food processor. Pour blended cranberry mixture into a saucepan and add sugar. Simmer and stir for 5 minutes or until the sugar is completely dissolved. Strain the mixture with a fine sieve or cheesecloth. Ready to use when the mixture is cool. Can keep for one to two weeks refrigerated.
P.S. The leftover mixture is great on turkey sandwiches!