You can easily play Chopped at home. We've made it simple with our free app, FoodFu. If you need a refresher on how to setup and play Chopped at home with FoodFu you can refer to our original article here.
What I want to talk about today is how much fun it can be to play Chopped at home on the 4th of July. Think about it: it's the perfect setup. You usually have people over, the weather is fantastic and so many incredible ingredients are in season. I just went to the Farmer's Market over the weekend and the stalls were stacked with fresh fruits, vegetables and berries.
I've shared some Chopped basket ideas below but feel free to get creative. If you have guests bringing food for a potluck include some of those items as basket ingredients. Remember, the most important part of playing any game is to have fun. Don't overthink this. Just pull out some ingredients, ask which friends want to play and click the FoodFu app on your iPhone. It's that simple!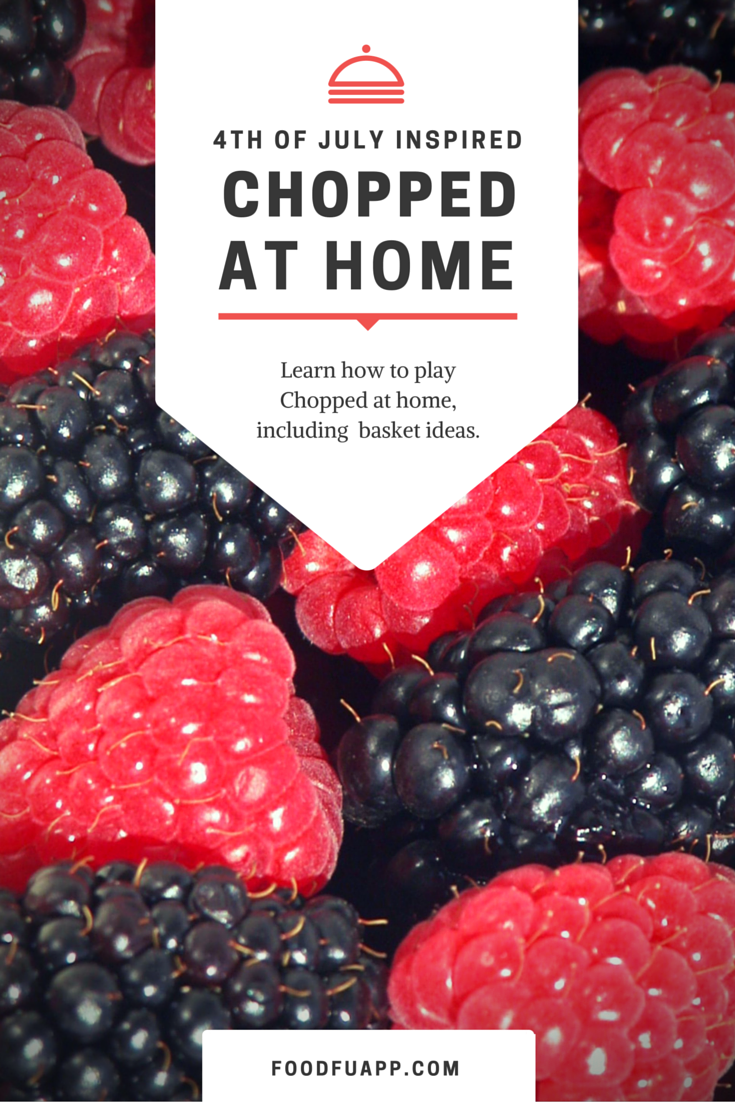 Basket Idea #1
Strawberries
Cream Cheese
Blueberries
Golden Oreos
Basket Idea #2
Tomatoes
Blue Corn Tortilla Chips
Ground Beef
White Radishes
Basket Idea #1
Pork Chop
Watermelon
Rosemary
Beet Greens
Basket Idea #2
Fish
Yellow Pepper
Peaches
Basil
Game Variation: Chopped at Home on the Grill
If you can get your hands on two grills and two folding tables play Chopped outside. You might not want to heat up your house so take advantage of the weather and the fact that it is grilling season. With grills in the mix you might even get more guys who want to be chefs in the competition.
When you setup the grill stations outside here are some tools you should consider including with the setup: bowls, aluminum foil, tongs, spatula, skewers (don't have any? substitute chopsticks), cutting board, knife, and spoons.
Below are some basket ideas if you are using the grill.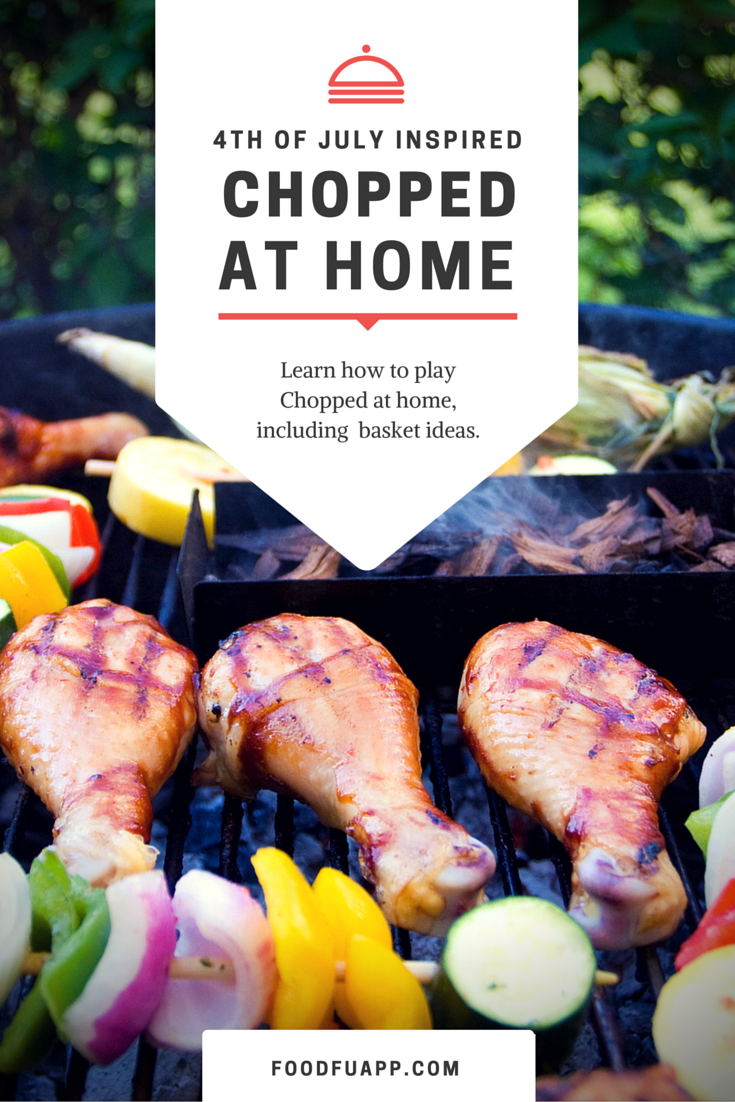 Basket Idea #1
Chicken
Corn on the Cob
Soy Sauce
Parmesan Cheese
Basket Idea #2
Shrimp
Lemon
Purple Cabbage
Pitas
Basket Idea #1
Corn
Hot Dogs
Green Tomatoes
Beer (IPA)
Basket Idea #2
Hot Dog Buns
Potato Salad
Green Beans
Barbecue Sauce
I hope you have a wonderful 4th of July and that these ideas inspire you to have fun with your family and friends.
There is one last idea I want to leave you with. If you feel like playing Chopped is a little too intense you can always keep it simple and just do a burger battle. We've played by seeing who can dress the best burger, you can read more about how to do that here. Spoiler alert, we discovered a deviled egg burger during the game and I've been craving another one ever since!