Sometimes you don't want a huge batch of eggnog, or you don't have enough time to make it. This quick eggnog cocktail recipe is perfect because once you make the Gingerbread Simple Syrup you can whip up a cocktail up in less than 5 minutes. And let me tell you, it'll be hard to drink just one. It's rich, creamy and has all the spices you love in eggnog.
I make this a la minute (made to order) on Christmas Eve and Christmas Day. If your family is like mine you have a lot of different dietary requirements to please so I've included a vegan eggnog cocktail variation so everyone can enjoy.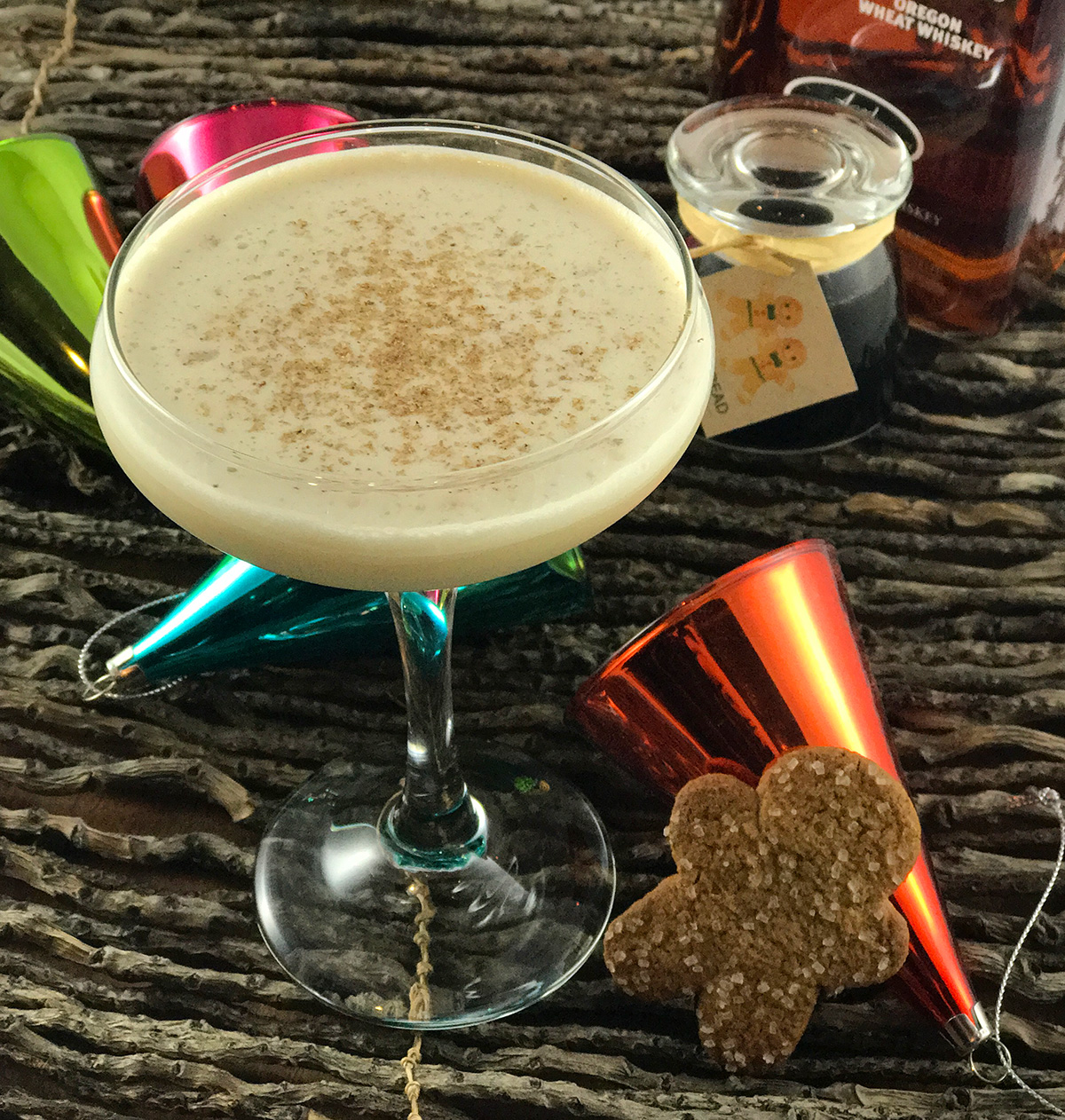 Quick Eggnog Cocktail Recipe
INGREDIENTS
1 oz Gingerbread simple syrup (get the recipe)
1 egg
1 oz heavy cream
1 ¾ oz bourbon
Fresh grated nutmeg garnish
DIRECTIONS
Combine all ingredients in shaker and shake. Add ice, shake again and strain into glass. Garnish with fresh grated nutmeg.
Quick Eggnog Cocktail Vegan Variation:
Soak a cup of raw cashews in boiling water. Let them soak for at least 30 minutes or overnight. Drain the cashews and put them in a high-speed blender. Add in 2 cups of water and blend until smooth. Next, add a 15 oz. can of full-fat coconut milk to the cashew mixture and blend until smooth. Use this cashew/coconut mixture to replace the eggs and heavy cream in the recipe. Choose rum with this variation because it pairs beautifully with the coconut milk.
Spirit Variations:
You can decide which spirit to use based on taste or where you would like to be geographically inspired. In Britain they use brandy, Madeira or sherry. In the United States rum became popular because it was less expensive than brandy or wine but when rum became expensive whiskey and bourbon became popular.